Blog
The new website is FINALLY live!
Posted on October 19th, 2010

While technically not what is going to be my usual Q&A session, I'm happy to let you know the new website is FINALLY live! It's been a crazy couple of months of designing this new website. The new GranatelliMotorSports.com website is more than just pretty looks. But, as with most new things that hit the streets… or in this case, the web… looks are the first thing noticed. Not only is GranatelliMotorSports.com more pleasing to the eyes, but upgraded from our previous iteration in just about every other way.
I know most of you have clicked through here… there… and probably everywhere on the website already; like a kid running around his new home checking every room. But, let me take you on a quick tour of everything you'll find, use, and also be comfortable with already.
First and most important thing would probably be finding the parts. Haven't made it too hard for you guys, click "Parts"

and you're brought to a page where you can click the category that applies to your vehicle(s). Want to narrow it down some more? Already have a part number? Enter it in the search box

,
press enter, and you are taken right to that item. From there, it's just an add to the cart and checkout away from being on its way to you.
If you're just looking to browse the parts that apply to your vehicle alone, our intuitive "Perfect Fit" system will bring up any and all parts we carry for your vehicle(s).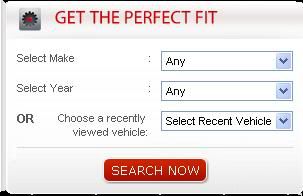 Want discounts? Two easy ways to get them:
- Sign up for our newsletter.

- Keep track of us on Facebook
and Twitter

.
Discounts will regularly be sent and posted to help you guys keep those hard-earned bucks.
Media? Sure, we have pictures and video of our vehicles, customer vehicles, and project vehicles. Just click "Videos"

or "Gallery"

to see or watch what we've been working on.
I could go on and on about all the features we've built in, but half the fun is finding these out for yourselves. So, be a kid… run around your new house and get comfy. We'll be adding more to make using GranatelliMotorSports.com an even better experience.
- Jassper
Comments
Granatelli | April 20th, 2011
Just got back from the 2011 CamaroFest II in AZ. Man was it hot!
Chris Sweasey... Ventura County Ca. | June 19th, 2011
I love driving again. What a difference in horse power and torque I feel from your Coil-Near-Plug Conn Kit and Cold Air Intake System. 20 more pounds of torque and more H.P. I know this because I had you "Mr. Granatelli Dyno my 2010 Camaro 2SS RS and have the proof in my hands. Better than that I feel and hear the difference. More heads turn too. Love it. Twin Turbos soon as I want that power Damn it! Thanks again for your personal time and making me feel a part of the Granatelli family. I'm still smiling... Like I do every time I get in my Camaro.
Comment